Lives Lived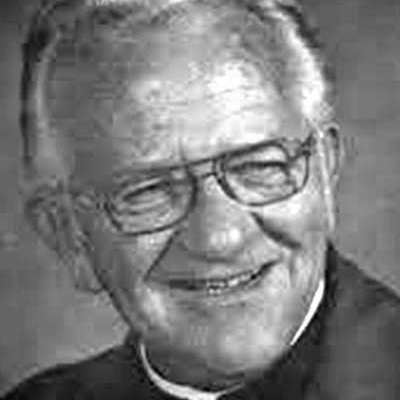 Father Brendan Forsythe
O.S.B., B.A., M.A., J.C.L.
1914-1988
Father Brendan Forsythe (1914-1988) was born in Boulder Colorado. He entered St. John's Benedictine community in 1936 and was ordained into the priesthood in 1940. He was immediately assigned to the Bahamas. He served as rector to St. Francis Xavier Cathedral in Nassau for eighteen years before being appointed as pastor of Mary Star of the Sea Catholic Parish, Freeport, Grand Bahama in 1965.
Father Brendan vividly remembers early in 1960, when he was present to hear Wallace Groves offer a plan to Bishop Leonard Hagarty, head of the Nassau Diocese. If the Bishop would obtain the services of teaching Sisters, Groves and the Grand Bahama Port Authority, would donate land, construct a church, school, convent and rectory.
Wallace Groves eventually named the church, Mary, Star of the Sea after the chapel on Little Whale Cay, his home in the Berry Islands.
Source: Carl Livingston Interview