Philatelic History: Our Colorful, Fanciful, Beautiful National Stamps
Jan. 18, 2022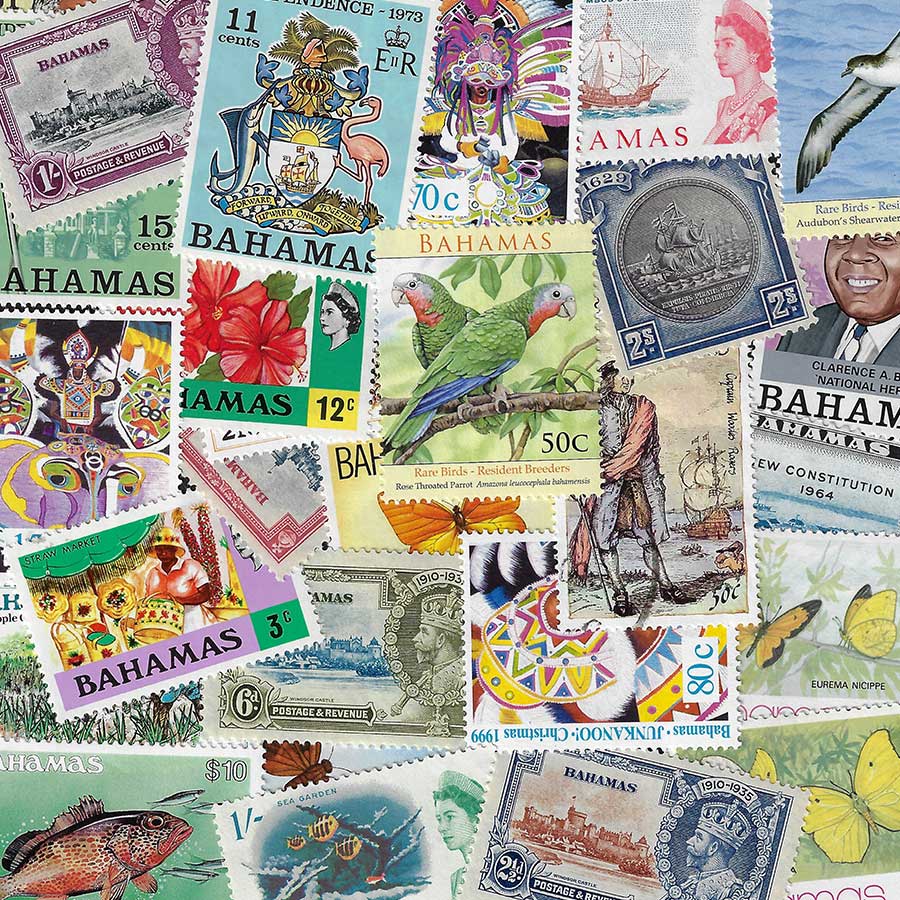 Our Colorful, Fanciful, Beautiful National Stamps:
Tiny Windows Into Bahamas History
Postage stamps provide a window into the history of the Bahamas. The rule of the nation, its politics, wars, geography, and natural disasters can be followed through the artistic representations on small pieces of gummed paper.
Stamps celebrate accomplishments and commemorate events. They remind us of causes such as conservation and celebrate the rich diversity of the flora and fauna. Though their use is a simple function of transacting the safe transit and delivery of a letter or package, stamps continue to fascinate and challenge our concept of current and past eras.
Next time you stick a stamp on an envelope, take a closer look. Every stamp tells a story!
Did you know? The study of stamps is called "philately." The word was coined in the nineteenth century and combines two Greek words – philo and ateleia – roughly translated as a "lover of something that is exempt from taxation."
For more on the philatelic history of the Bahamas, look here >
See the Stamp Collection