A Lasting Impression: The Importance of the Official Seal On the Hawksbill Creek Agreement
Dec. 06, 2021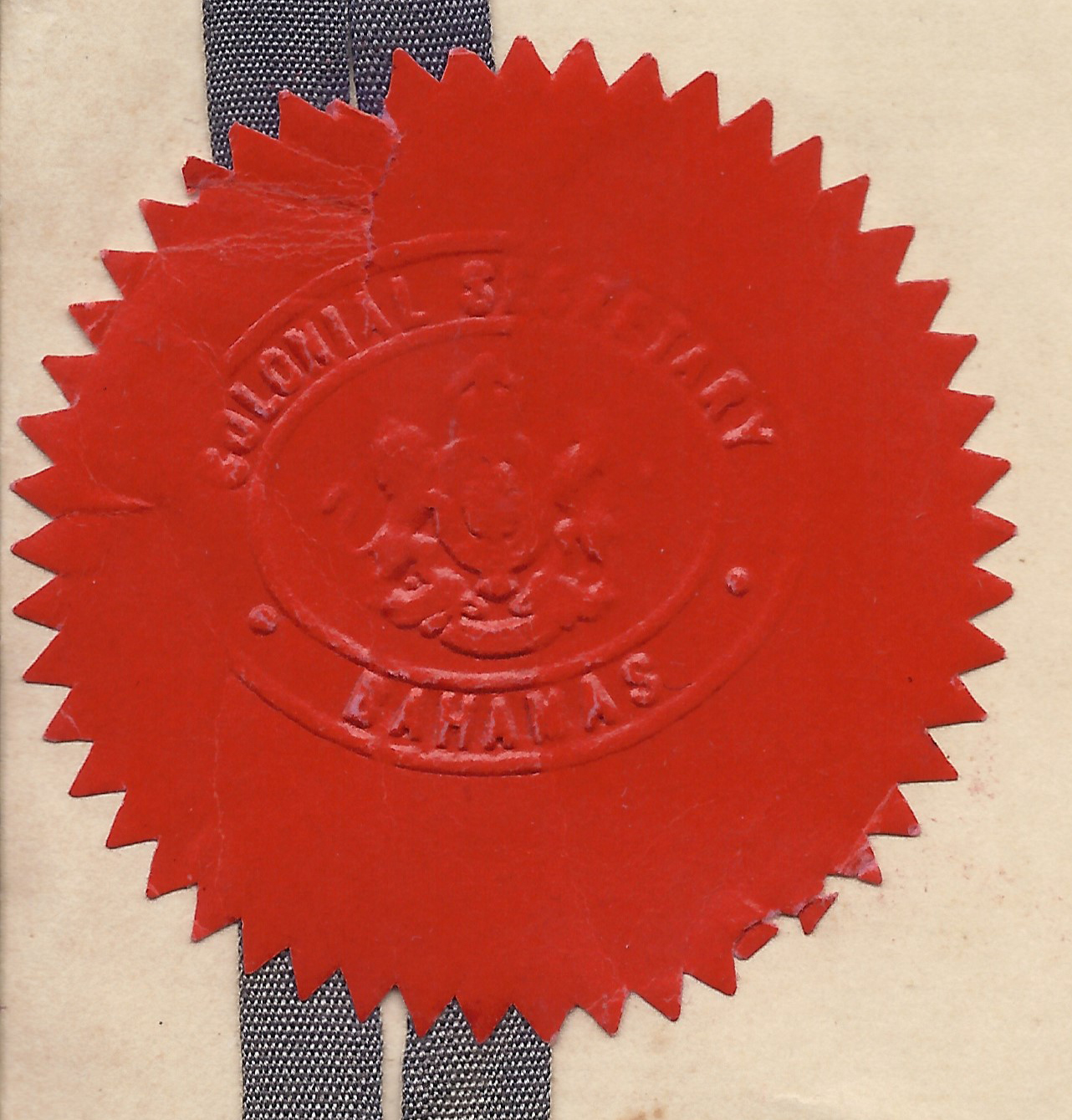 Signed on 24 November 1955, the Hawksbill Creek Agreement allowed a city to be created from pine barren and swamp. The red seal, with its matrix, carried the commitment of the British Colonial Government.
As was tradition, official documents were bound with metal grommets and threaded with woven ribbon affixed with a red seal. A matrix impression of the Colonial Secretary of the Bahamas on the seal conveyed the importance and authenticity of the document. ("Matrix" is the term used for the imprinting device or mould used to create a seal.)
The historic agreement specified that the newly created Grand Bahama Port Authority could lease with an option to buy, if the conditions of the Agreement were met, 50,000 acres of Crown land in addition to 80 acres already acquired from private owners, with another 1,420 acres to be bought from other owners.
The acquisition was contingent on the construction of a deep-water harbor and turning basin, investment in and creation of much needed facilities to support a viable community. Schools, medical facilities, roads, and all necessary utilities – inclusive of electricity, gas, water, telephone and sewage disposal systems, had to be designed and built.
If these stipulations were not met, or the harbor not completed in the three-year window, the agreement could be terminated and the Crown land leases would revert to the government.
Wallace Groves had the vision and the fortitude to make what some called an "impossible dream" a reality. It all began with an idea, inked on paper, threaded with ribbon and a seal.
The seal you see here continues to make a historic impression today.