Butlin's West End Debacle
Apr. 22, 2022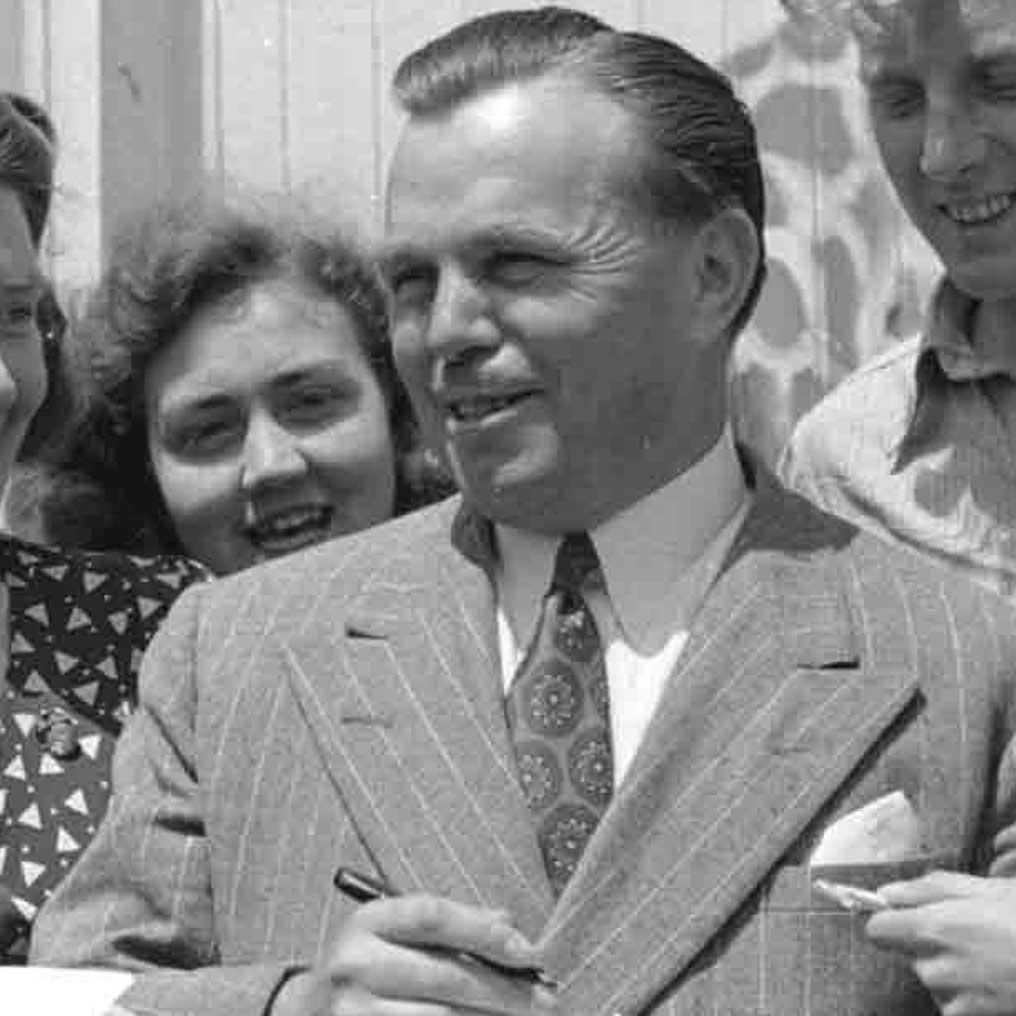 In late 1947, Britain's holiday camp king Billy Butlin arrived at West End, Grand Bahama aboard a Grumman Goose flying boat in search of a site on which to build a self-contained luxury resort. With the growing popularity of air travel and the proximity to the US, Butlin believed the crystal-clear sea and coral sands at the western tip of Grand Bahama would be the perfect place for his venture. The £1,500,000 plan called for a 5,000-foot runway, accommodation for 2,000 guests, a selection of shops, bars, restaurants, and the largest swimming pool ever to be built in the region. Within months, Butlin's (Bahamas) Ltd. was formed, 625 acres at West End acquired and over 500 Bahamians recruited for construction. Although the partially completed Vacation Village opened in January 1950, Butlin's Caribbean dream was already turning into a nightmare. The venture closed after just one season, leaving Butlin nursing heavy losses and fighting to maintain control of his holiday empire. How did it go so terribly wrong?
Billy Butlin was synonymous with seaside holiday camps in the UK, catering to over 1 million guests at the peak summer season. From modest beginnings and with little education, he rose in stature to become Sir Billy Butlin MBE and an institution in Great Britain.
Butlin commenced his overseas expansion in 1947, spending £1 million purchasing and upgrading the Fort Montagu Beach Hotel in Nassau followed by the Princess Hotel in Bermuda. Butlin kept his Bahamas hotel open year-round and chartered planes to fly in guests from the US, bringing a welcome dollar tribute to the Crown colony.
A chance introduction to Brigadier-General Alfred Cecil Critchley holidaying in Bermuda was the genesis of Butlin's Grand Bahama adventure, and near downfall.
After a stellar military career, Critchley was asked by the Government to take over the running of the British Overseas Aircraft Corporation (BOAC) in 1943, which also involved the planning of a new airport for London at Heathrow. In 1946 Critchley became Chairman of privately-owned charter airline Skyways, backed by one of the most powerful financiers in the City of London, Harold Drayton...
Written by Graham Kenny