Amos Ferguson "Paint by Faith, Not by Sight"
Jun. 14, 2022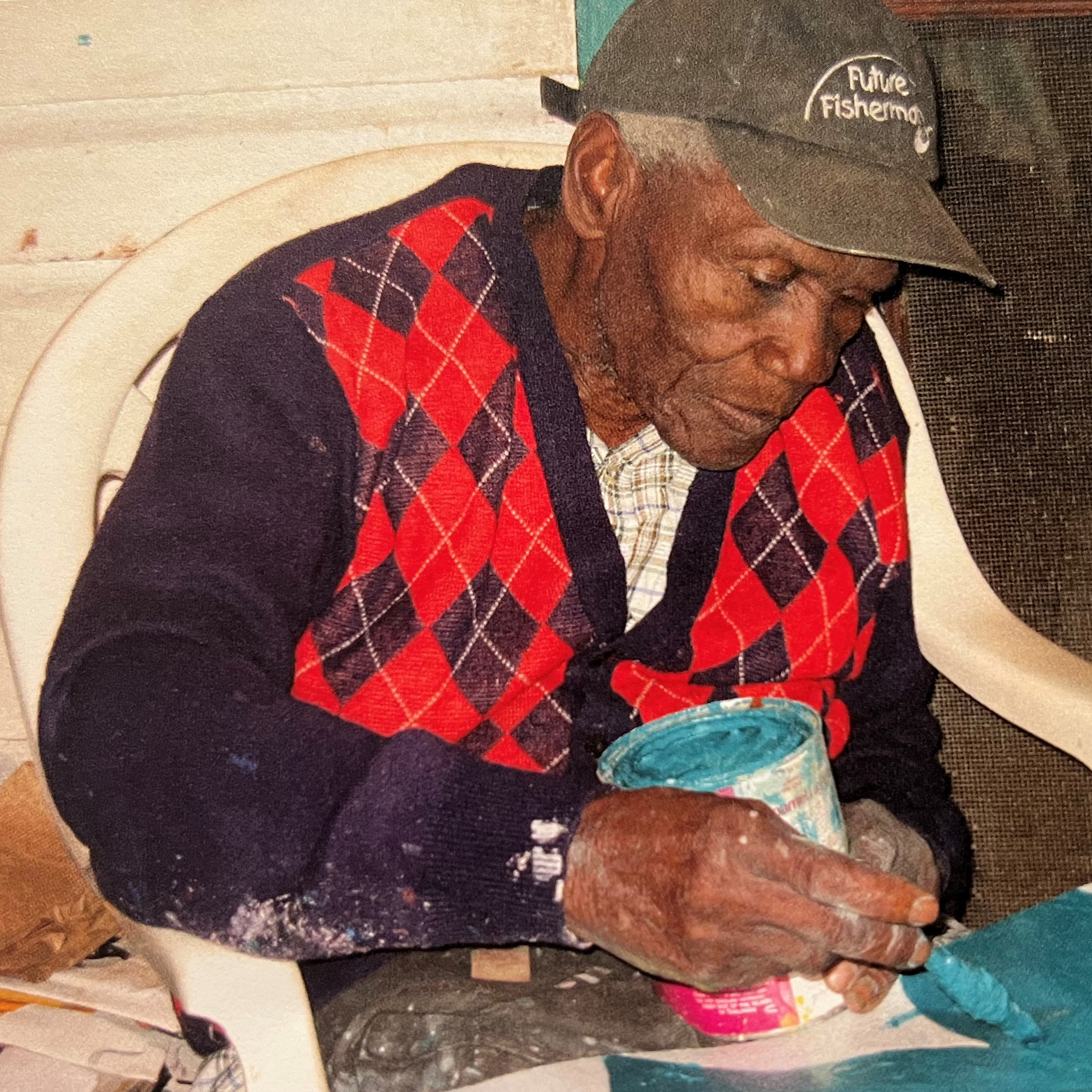 Born in Exuma on February 28, 1920, Amos Ferguson was a folk artist known for his brilliantly colored Bible and Bahamian scenes. At fourteen, he moved to Nassau where he worked in furniture refinishing and house painting. When he was in his 40's, his nephew told Ferguson of a dream in which Jesus came out of the sea with a picture in his hands and said that Ferguson was wasting his talent in house painting.
Amos Ferguson did not paint what he saw, but what he dreamed. Ferguson's subjects include Biblical scenes, nature motifs, and scenes of everyday Bahamian life. He used saturated enamel house paindt on cardboard to create smooth, bold, bright, paintings. The titles, written across each piece, with their unique spelling and grammar, powerfully communicate a story. For example: "This Picture Is When Noah Was Bilding the Ark" or "Jesus Hung on the Cross for You Sin and My Sin. They Plat Crown of Tones and Place It on His Head."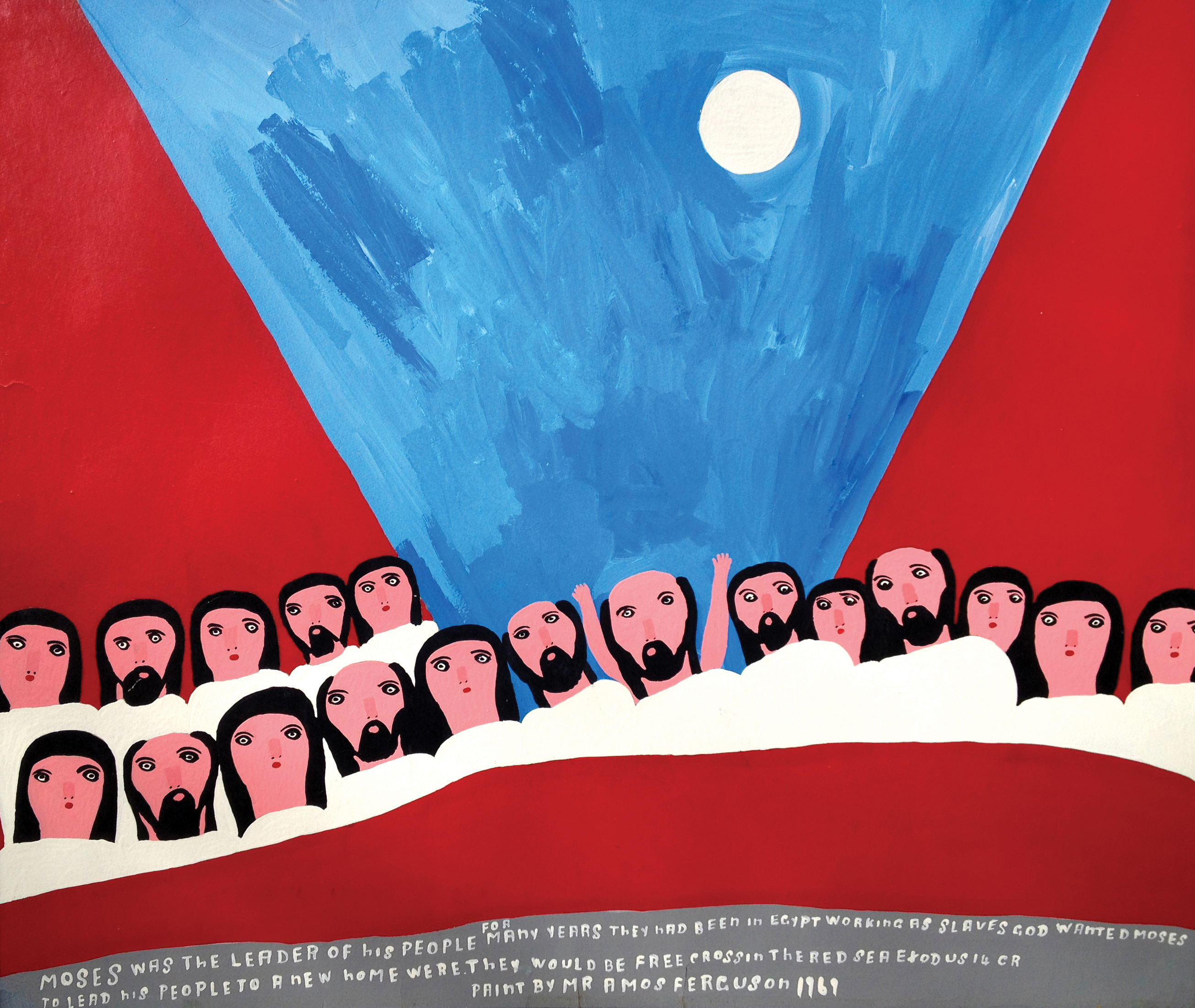 Moses Was The Leader Of His People
1969
Enamel on cardboard
30 x 36 inches
Courtesy of Galerie Bonheur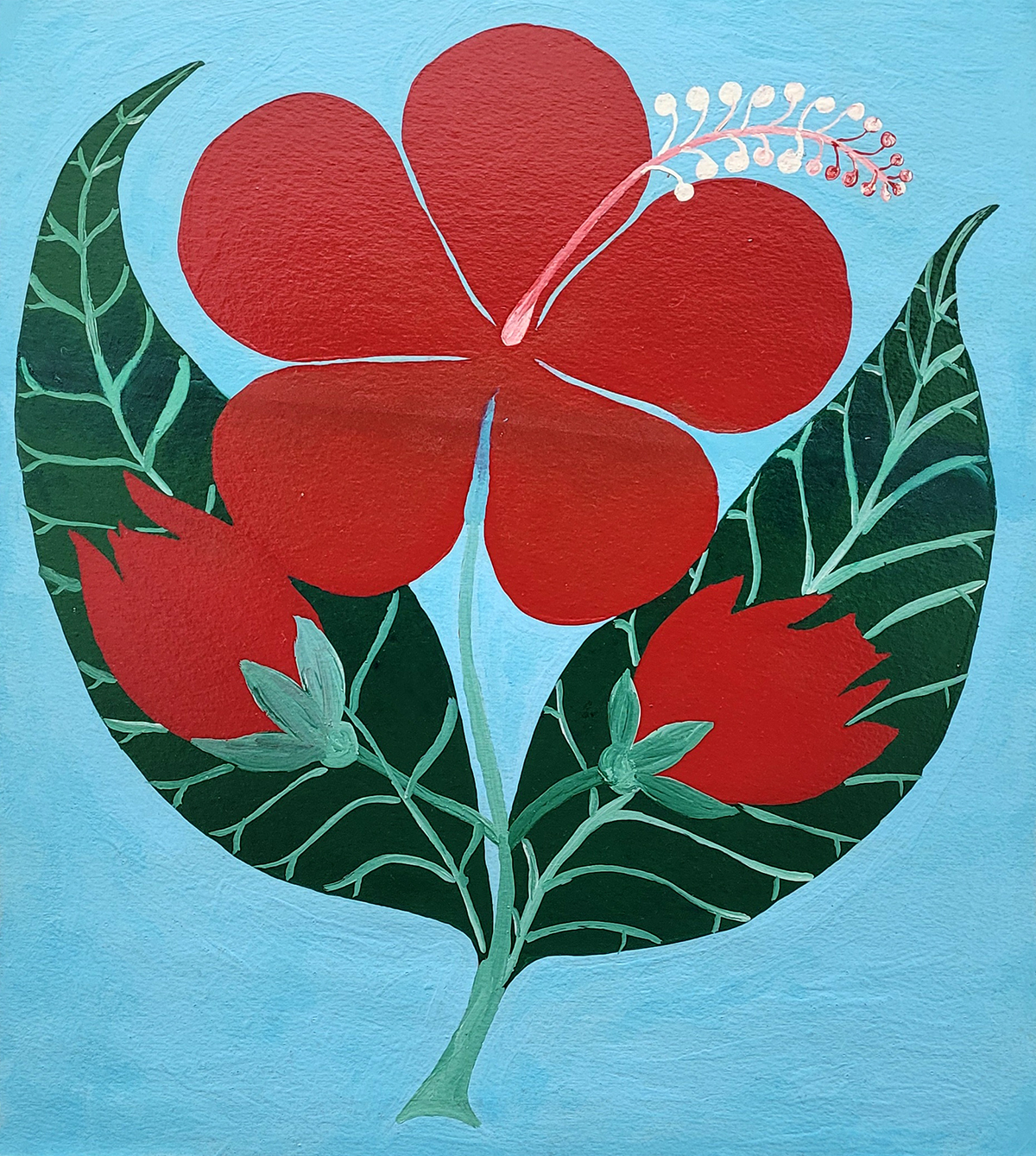 Red Hibiscus
Circa 1960s-1970s
Enamel on paperboard
19 x 17 inches
Courtesy of Galerie Bonheur
He initially sold his work at the Straw Market in Nassau, before being discovered by a New York collector in the 1970s. In 1985, an exhibit of his work entitled "Paint by Mr. Amos Ferguson" brought him international recognition.
He once told a reporter "To paint, the Lord gives you a vision, a sight that you go by…. But don't forget you have to see and check that Bible and don't forget God. And the more you keep up with your Bible, and get the understanding, the better you paint."1
In 2005 the street where he lived in Nassau was renamed Amos Ferguson Street. He died in Nassau on October 19, 2009